NOTICE: ONE NIGHT IN SEPTEMBER
A dinner invitation with a very important speaker Professor Ian Plimer
Author of Heaven and Earth: Global Warming, the Missing Science
One night only, 3 Course Dinner with Tea and Coffee
Date: September 10, 2009 Time: 6.00 pm for a 6.30pm start
Seats are limited Sovereign Room – Mid City Hotel Ballarat
19 Doveton Street North, Ballarat
Cost $50 a ticket.
Numbers limited. Drinks available on the night at bar prices
Bookings Essential as seats are limited: Bookings and payments:
Connor Court Publishing Phone- (03) 9005 9167
Email- booking@connorcourt.com
IF ANYONE IS INTERESTED PLEASE LET ME KNOW ASAP AND WE MAY MAKE A BULK BOOKING – Ian nutech@tpg.com.au
________________________________________________________
The meetings are held at: MOUNT WAVERLEY COMMUNITY CENTRE
First Tuesday Monthly (Nearest the main road on the East end – the craft room)


Association for Climate Technology Solutions
Please make sure that your login details and email address details are correct, we are experiencing a lot of undeliverable mail so please check. Please contact Ian, Kendall, Peter or Cameron for help.
New members please register your details on the CTS site to ensure that you receive the news and updates.
The new site is working excellently and invite you to post your experiences in the forum or main web area. Send PDF files and major articles to nutech@tpg.com if you need assistance to upload.
___________________________________________________________________________________________
Next Meeting – The Grand AGM: Year two
Tuesday – August 4th
Address details – Please note
MOUNT WAVERLEY COMMUNITY CENTRE
(CNR of STEPHENSONS RD AND MILLER CRES)
"The Craft room at the East end nearest the main road"
47 MILLER CRESCENT
MOUNT WAVERLEY
VIC 3149
Doors open at 7.00pm for a 7.30 commencement.

Start Time: 7:30
End Time: 10.45 pm (Hall vacated by 11:00pm)
Entry:
$5:00 Members

$10.00 Non Members

New Member – $30 – includes First Entry Free
__________________________AGENDA______________________________
Welcome to the August News Letter and agenda.
Please be early so that new members can be processed as many memberships have expired. We have a big agenda with lots of great stuff happening so the sooner we get everyone in the door we will get started.
Please try to arrive at 7.20 pm if you can

7.30 1- Opening Cameron Ashton – Chairmans report.
We are extremely grateful to Cameron for his great efforts and inspiration over the last two years. Indeed we are very grateful for his contribution and hope that he will continue for along while yet.

2- Financials – Secretary /Treasurer -Ian Hacon

3 – Address from the the President – Brian Roche – A Melbourne Icon for many years as a machinery specialist and we are grateful for his services as President.
VOTING – Cameron to lead the voting for the president

President – Brian Roche – Nominated by Ian Hacon
Seconded by………………………………majority / no

*All positions declared vacant – No nominations have been received as yet but all committee members are offering to continue in service and welcome your votes.
Secretary / Treasury – Ian Hacon – Nominated by…………………………… Seconded by……………………………….majority / no

Chairman – Cameron Ashton- Nominated by Ian Hacon
Seconded by………………………………majority / no


Committee member and Law Advisor – Darryl O'Bryan –

Committee member: Nomination Nominated by……………………………..
Seconded by……………………………………majority / no
The committee above is only concerned with the running of the association as a legal entity and making sure it is run according to its policies.

AAE's are concerned with the activities that are organised within the Association and all members are welcome to initiate new activity groups and create appropriate positions of responsibility in accordance with the Associations Rules.

– ASSOCIATION ACTIVITY EXECUTIVES (AAE's)

Chief Technical Advisor – Peter Campbell – Nominated by……………………….Seconded by…………………………….majority / no
Librarian and information co-ordinator – Martin Cole – Nominated by…………………………………Seconded by………………………majority / no

Public Relations / Media Liaison – Horace Lim
Have not heard from Horace so position expires Invite Nominations…………………………………
Seconded by…………………………..majority / no


Project Executives /Consultants /Co-ordinaters (PECC's)


Engine Testing Supervisor – Darrin Farr
Nominated by……………………………………..
Seconded by……………………………majority / no

Electro-magnetic Systems – Bedini and Floyd Sweet type projects – Vacant

Hydrogen / Hydroxy Systems – Cameron Ashton –
Nominated by…………………………………
Seconded by…………………………..majority / no
Internal Combustion – Vapour fuel systems: GEET,
Steve Parker – Nominated by………………………………..
Seconded by…………………………………majority / no
General business…

–
Proposals
– Agenda for the association to provide legal frameworks for its members to
use and share IP.
– Testing standards (Using the Australian Standard as a guide).
– Suggest the addition of a new committee role "Youtuber" – someone who records on video and post meeting segments on youtube and links within CTS website.
– Committee members are exempt from door entry fees and annual membership is honorary for the year(s) they serve.-
– Spend some association monies on local newspaper advertising to grow member base and increase working funds for member experiments.- (I have tried a few ads with zero success-.but we can look at various strategies )

– encourage members to initiate projects and seek funding through the association.

-elect fund raiser, capital investment co-ordinater etc.
-Invite ideas/strategies to encourage better project initiatives by members and support by the association
– Door admittance: Raise to $7 members ($5 for pensioners maintained) $12 non members. ($10 pensioner non members maintained )
-Presenters who are members and on the agenda officially – Free entry
– Guests free when invited by a member for the first time only. Guest to sign our guest book.
-abolish supper fund in lou of raised fees.

– Other business invited from the floor –

4-Reports.
a – Steve Parker – Internal Engine Project leader –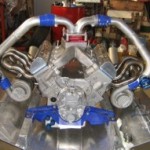 Steve also has a lot to report and may spread over several meetings but don't miss out on what he and Darren Farr and Co are up to with their super Speed boat racer project. Steve has specialized in hot vapour super mileage systems and has achieved 110mpg. The team are incorporating some of the ideas into this super V8 racing boat. –


Topics for discussion: 1) – Lean burn technology applied to methanol fueled, fuel injected, turbo charged, inter-cooled, race engines.
2) – Lean burn L.P.G. engines, why it is easier than petrol to implement.
3) – Petrol engines, how fuel pre-heaters work, why, and their practical limits.
b- Peter Campbell – Chief Technical Adviser Report

c- Any other reports?

5- Due to unforeseen circumstances Charles wont be able to make it for some time.

6- Brian Bayliss has some great news on his 'burning water' high frequency resonator. He has some Youtube footage to show of his initial tests which he says are quite successful. Clearly water is burning by applying a frequency. This is cutting edge technology and has profound implications. He is also involved in other exciting projects which we may put over to the next meeting depending on time. – 15 min

7 – Gavin Nicoll – Gavin has been researching a company in the USA that are machining heads using CNC technology to greatly enhance air flow and combustion swirl chambers. This technology has achieved astounding improvements in power and efficiency.
-15 min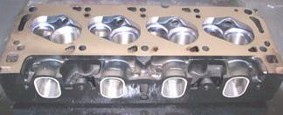 SUPPER AND PARTY TIME

NOTICE: ONE NIGHT IN SEPTEMBER
A dinner invitation with a very important speaker Professor Ian Plimer
Author of Heaven and Earth: Global Warming, the Missing Science
One night only, 3 Course Dinner with Tea and Coffee
Date: September 10, 2009 Time: 6.00 pm for a 6.30pm start
Seats are limited Sovereign Room – Mid City Hotel Ballarat
19 Doveton Street North, Ballarat
Cost $50 a ticket.
Numbers limited. Drinks available on the night at bar prices
Bookings Essential as seats are limited: Bookings and payments:
Connor Court Publishing Phone- (03) 9005 9167
Email- booking@connorcourt.com
IF ANYONE IS INTERESTED PLEASE LET ME KNOW ASAP AND WE MAY MAKE A BULK BOOKING – Ian nutech@tpg.com.au
***This meeting will be extra special so please do make the effort to come along and join the association of those who what to make change for the better.
We now have a good range of test equipment at our disposal and need more folk prepared to take the initiative and get involved in projects. We welcome you so please come and join us.
*********************************************************************************************

If you have a DVD or video (on topic) that you would like to donate to the library then please see Dave at the door.
**Please bring your pet projects for display and enjoy the communion of other like minded experimenters.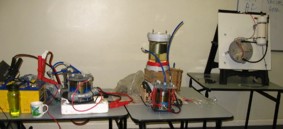 Ian Hacon…Secretary nutech@tpg.com.au
If you would like to contribute to the meeting for a segment presentation please contact
Cameron 90388546 (Engin) or Ian on 90176123 (Engin) or 94572814
Guests Welcome!