The meetings are held at: MOUNT WAVERLEY COMMUNITY CENTRE First Tuesday Monthly

Association for Climate Technology Solutions
Please make sure that your log in details are correct. If not please contact Ian or Cameron for help.
New members must register your details on the Climtech site to ensure that you receive the news and updates.
We are pleased to report that Cameron has moved the site to a new server which we hope will solve the technical problems we have been experiencing and now the forum is active and waiting for your contributions and discussion. ___________________________________________________________________________________________
Next Meeting: TUESDAY June 2nd
Address details – Please note
MOUNT WAVERLEY COMMUNITY CENTRE
(CNR OR STEPHENSONS RD AND MILLER CRES)
47 MILLER CRESENT
MOUNT WAVERLEY
VIC 3149
Doors open at 7.00pm for a 7.30 commencement.

Start Time: 7:30
End Time: 10.45 pm (Hall vacated by 11:00pm)
Entry:
$5:00 Members,

$10.00 Non Members

New Member – $30 – First Entry Free
__________________________AGENDA______________________________
Welcome to the June News Letter and agenda. Please note that the meeting will NOT be held in the usual room but in the adjacent room. Please enter by the normal front entrance as usual and you will be guided by the signs. The Monash Halls have advised us of renovations in our usual meeting room. There will be no entry by the back door.

Topics for discussion:
PETER CAMPBELL: Peter has updated his summary on magnetic effects, and has also written a new summary discussing the physical limitations on what sort of fuel economy a car can actually reach and why it doesn't. Also he shall be demonstrating a new slant on an old way of generating hydrogen from common materials at room temperature.
Peter has been listed for the last two months and for various reasons he was unable to give his presentation so this time he has the floor and I am sure you will find his presentation most interesting. Peter works at the CSIRO and is aware of a broad spectrum of research in the status quo area as well as the fringe sciences. You may feel inclined to ask Peter a few questions on his broader knowledge base such as the latest on the Capacitor Battery development and other interesting CSIRO developments. We can extend his talk time to an hour to allow for this if required.

Cameron has some more to report on his latest HOH developments and engine baseline testing. The meeting will be open for discussion as we now have three test engines available. The Subaru, the single cylinder engine ( see ICE section) and the new addition being a small 'dyno engine set' which Cameron will have at the meeting to show us. It is unique in that it has a glass head for flame colour observation. This should prove to be most useful and enlightening when testing various fuel mixtures and combinations. Plenty to discuss on these matters. As always there is plenty of opportunity for members to get busy on project activities. All it takes is initiative.

Wayne:

Last meeting we were intrigued with the new Joe Cell that Wayne showed us and claimed some very good mileage improvements. During the month he reported a consistent doubling of mileage which is great news. We expect Wayne to be back with an update on his progress.
Ian Hacon: Just before Byron bay and Lismore were wiped off the map with the floods, I enjoyed a short break in the area and visited the Byron Energy group. They meet in a hanger owned by one of the members and actually get their hands dirty building various projects. They are currently setting up a 1.3 Litre Corolla engine for baseline testing and have built several Bedini motor/generator wheels. Of course HOH is very much on the agenda as well. Of great interest was the radionic type Joe Cell which you see here and I will try to explain alittle more at the meeting. The enhanced performance is quite staggering. Any ideas on how this might work?? Something we will keep our eye on.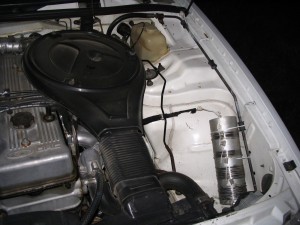 I was also privileged to visit stone Henge just outside of Byron. A most facinationg time which I will share more at the meeting.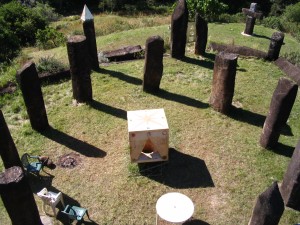 INVITATION: If you have something you would like to share please contact Ian or Cameron so that we can plan to make time for you but we can always allow at least 10 min on the evening subject to how full the agenda is. Your contribution is most welcome and most valued.
**DVD LIBRARY – All those who borrowed DVD's at the last meeting or LAST YEAR are reminded to return them. We ask that you be conscientious to make sure they get back in time so that others can share in this valuable resource.
I am sorry to report that Dave (our doorman) is still in Hospital after two months and has had some amputation work done. We hope he will be back on deck in a couple of months.

If you have a dvd or video (on topic) that you would like to donate to the library then please see Ian at the door. David is in Hospital recovering from an amputation which is sad news.
**Please bring your pet projects for display and enjoy the communion of other like minded experimenter's.
Ian Hacon…Secretary nutech@tpg.com.au
If you would like to contribute to the meeting for a segment presentation please contact
Cameron 90388546 (Engin) or Ian on 90176123 (Engin) or 94572814
Guests Welcome!