please click to view agenda on the web site with graphics if viewing email notice
Venue – Alvie Hall

Guest Speaker – Tom Watson
ALVIE HALL
Corner of High Street Road and Alvie Road
Mt Waverley, Victoria. 3149
_____________________________________________________________________________
Association for Climate Technology Solutions
All members and Associates – please register your details on the CTS site to ensure that you receive the news and updates.The Web Site is for anyone, anywhere to use and share your insights.
______________________________________________________________________________
Doors open at 7.00pm for a 7.30 commencement.
Start Time: 7:30 End Time: 10.45 pm (Hall vacated by 11:00pm)
Entry: $8:00 Members $5.00 Concession Members
$12.00 Non Members $10.00 Non Members Concession
Membership – $30 – $15 Concession – includes First Entry Free
______________________AGENDA______________________
Welcome to the October News Letter and agenda
SPECIAL GUEST SPEAKER
Thomas Watson: Tom has graced or venue several times but we have invited him back to present his most detailed lecture yet on Magnetics, Antigravity, Climate Change and an over view of his life's work. At 80 + he has a lot under his belt and we feel it worthy to present his material in the Google video library for all time. A more detailed synopsis may be posted later.
Synopsis: Born in Mt Lofty on the 26 February 1929. Final educated in West Australia at the St George's Technical College, Worked as a student draughtsman at McRobertson Miller Aviation Co between 1946 to 1948. Joined the RAAF in 1948 to 1960, attaining the rank of Sergeant Draftsman, finally instructing the RAAF Apprentice 1st, 2nd. Third and Diploma sessions in Technical drafting techniques at RAAF School of Technical Training, Wagga Wagga. Joined International Harvester Motor Truck Research and Development Centre, Geelong and applying new techniques in tolerance design and electrical installations into their new range 'C' line Motor Trucks. In 1970, joined Pilkington Brothers, designed a structural furnace with revolutionary trends in auto-motion delivery of side light windows. Latter developed a one piece Platen design that overcame structural expansion problems. In 1974, decided to go it alone and started up my own drafting service 'Tom Watson's Drafting service' Then in 2001 developed a new magnetic motor under the coverage of 'Omega Motor Corporation Ltd'
Cameron Ashton: Cam has been very busy on the Google Cloud setting up all the applications for members to use. This facility will enable us to work together within our own group or anywhere in the world. I hope it will enable us to link in with other groups such as ASTRO in south Australia who have a very active Technology group of experimenters and the Byron Energy Group at Byron Bay and other groups in Canada etc. You might be interested to check out this magnet motor while you are at it.
ALL are welcome to report on their latest experiments. Please bring your hardware for display if you wish.
WE ARE IN THE GOOGLE CLOUD – COME JOIN US



Cameron has been very busy setting up the new GOOGLE CLOUD applications where we as members can collaborate and interact. Each member will have full control of their section and you can set up your own web site. Determine who has access to it and all the information posted, small groups, big groups or everyone with military security….these days that may not mean all that much… Here we deal in terabytes and we can load up all our video and file information. It offers us a fantastic tool to expand the work of the Association and also gives us a method to raise funds and coordinate projects which is the core reason for our existence.
Uploaded Videos.
CTS AUGUST 2010 – Shaun Rigney: Hydrogen on Demand Technology. Shaun Rigney has combined passion for cars, engines and clean air. Here he gives a detailed description of how he intends to develop his ON BOARD HOH FUEL SYSTEM. He is an expert in fuel management technology and has developed unique fuel injection mods that give better performance and efficiency. This was a brilliant talk and we as an association hope to be involved and supportive of this development as it 'moves forward'…
MYSTERIES 911- THE DEMOLITION OF THE WTC
This DVD is the most convincing on a technical level that the 9-11 event must have been an inside job. If you still believe the official story this is must viewing.
GLOBAL WARMING – DOOMSDAY CALLED OFF – Takes a look at the evidence for global warming and is found wanting….
COMMUNITY LAW RESOURCE GROUP
Darryl O'Bryan is a committee member of the Climate Technology Association and for some years has specialized in CONSTITUTIONAL LAW. He explains your rights and the many illegal aspects of our current court, police and government systems and how you can defend your fundamental rights as laid out in the Constitution. Speeding fines are a real issue that you may want to know about.…
ASTRO AUGUST 2010- Melbourne
Professor Ian Bates retired presents his modified Solar Panel technology which produces four times the out put in energy.…
Ian had previously presented his technology at the CTS forum. This lecture has more recent updated information and detailed discussion.
CTS APRIL MEETING 2010
– Featuring Cameron Ashton and John Campbell from the Gippsland Energy
LOTS MORE TO COME. – YOU CAN UPLOAD YOUR VIDEO MATERIAL , UPLOAD DOCUMENTS, BUILD YOUR OWN WEB SITE, HAVE YOUR OWN EMAIL eg. ian@cts.asn.au, PRESENT YOUR PROJECT REPORTS, ACTUALLY TYPE ON THE SAME PAGE TOGETHER WITH SOME ONE ELSE AT THE SAME TIME AND MUCH MORE… see Cameron for more details and how to join up.
Cameron Ashton cameron@cts(dot)asn(dot)au "Replace (dot) with ."
*********************************************************************************************
**Please bring your pet projects for display and enjoy the communion of other like minded experimenters.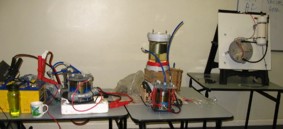 CONTACT US
Secretary: Ian Hacon <nutech@tpg.com.au> 90176123 (Engin) or 94572814

Vice President: Cameron Ashton: cameron@cts(dot)asn(dot)au
If you would like to contribute to the meeting for a segment presentation please contact the Secretary
Guests Welcome!