please click to view agenda on the web site with graphics if viewing email notice
Venue – Alvie Hall 

Guest Speaker – Karm Gillespie
ALVIE HALL
Corner of High Street Road and Alvie Road
Mt Waverley, Victoria. 3149
_____________________________________________________________________________
Association for Climate Technology Solutions
All members and Associates – please register your details on the CTS site to ensure that you receive the news and updates.The Web Site is for anyone, anywhere to use and share your insights.
______________________________________________________________________________
Next Meeting – Tuesday – September 7th
Doors open at 7.00pm for a 7.30 commencement.
Start Time: 7:30 End Time: 10.45 pm (Hall vacated by 11:00pm)
Entry: $8:00 Members $5.00 Concession Members
$12.00 Non Members $10.00 Non Members Concession
Membership – $30 – $15 Concession – includes First Entry Free
______________________AGENDA______________________
Welcome to the September News Letter and agenda
SPECIAL GUEST SPEAKER
If you missed last month you missed a real treat with Shaun and Karm. Shaun gave us a detailed overview of his very exciting research into a 'full on board HHO production system'. I did video this very unique presentation which will be available. Sadly I was hit with a computer virus which took up the window of opportunity to produce the DVD but no loss of Data. This month we have part two of this presentation with Karm discussing the process in how to get this technology out to the people. Please invite any inventors along as it may be an investment vehicle suitable for their particular invention. Karm's investment strategy is for a broad range of technologies and has a refreshing and innovative approach to the subject.
We also hope to have an update on Shaun's exciting project over the last month.
Video Presentation: Exciting news on a similar project were an experimenter has completed a test run of over 3000 miles totally running on HHO. Showing will be at exactly 7.30 so be there if you want to see it.  This project is open source and will be a project on our books for immediate replication once the details are made available. We have a very full night so we have to begin on time
Part 2:  Karm Gilespie –  How to develop technology and commercialize it – The Investment vehicle.

Karm Gilespie is a Global Entrepreneur. Karm is a director of Ample Wealth Investment Solutions, a Hong Kong Based Company who partner with members worldwide to "hunt in Packs" for great wealth Creation opportunities. He is the Australasian presenter of The Ample Wealth Financial Diamond Course which encourages people to connect the concepts of wealth creation and living a purposeful life. As the head of Ample Wealth in Australia he is responsible for discovering investment opportunities, and then finding ways to package those opportunities in ways that support the creation of new technologies and also that protect Investor Capital. A "creator" at heart, Karm is a champion of creative thinking and is focused on empowering individuals to be the greatest they can be. This is done largely through understanding that Team Building is the only way to change the world. With "green energy" emerging as a major investor bubble there are opportunities for everyone to be part of this world wide movement. What do investors look for in new technology? Karm will share insights into the investing process and the business of creating global networks and changing the world in which we live.
WE ARE GOING TO GOOGLE CLOUD 

Cameron has been very busy setting up the new and fantastic  GOOGLE CLOUD application where we as members can collaborate and interact and even give our souls immortality. Here we deal in terabytes and can load up all our video and file information.  It offers us a fantastic tool to expand the work of the association and also gives us a method to raise funds and coordinate projects which is the core reason for our existence.
AGM election Results for 2010

ELECTION FOR THE EXECUTIVE
President: Brian Roche

Nominated by:  Ian Hacon                     Seconded by:Cameron Ashton

Vice President: Cameron Ashton
Nominated by: Kendall    Seconded by: Peter Campbell

Secretary/Treasurer: Ian Hacon

Nominated by:Peter Campbell     Seconded by: Ron  (Need clarification)

1- Committee member:
Law Advisor: Darryl O'Bryan
Nominated by:Cameron Ashton     Seconded by:Peter Thomson

2- Committee member:
Mark Ireland
Nominated by:  Cameron Ashton      Seconded by: Rob Underhill

Special positions
Chief Technical Advisor:
Barry Hilton
Nominated by: Ian Hacon    Seconded by:Peter Campbell
Technical Resource Officer
Peter Campbell
Nominated by: Kendall     Seconded by:  Gavin Nicholl

Librarian and information coordinator –
Position still available
We a fantastic night in store and a truly unique group of interesting people. Please invite your friends to make it even more special.
********************************************************************************
ALL are welcome to report on latest experiments. Please bring your hardware for display if you wish.
We now have a good range of test equipment at our disposal for members to use for their research projects. We welcome you so please come and join us.
*********************************************************************************************
If you have a DVD or video (on topic) that you would like to donate to the library then please see the library technician.
**Please bring your pet projects for display and enjoy the communion of other like minded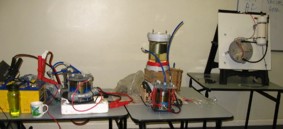 experimenters.
Ian Hacon…Secretary nutech@tpg.com.au
If you would like to contribute to the meeting for a segment presentation please contact
Ian on 90176123 (Engin) or 94572814
Guests Welcome!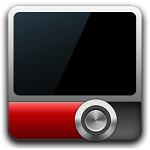 Video on 'How to Add a Post