________________________________________________________________________________________
The meetings are held at: MOUNT WAVERLEY COMMUNITY CENTRE
First Tuesday Monthly (Nearest the main road on the East end – the craft room)


Association for Climate Technology Solutions
Please make sure that your login details and email address details are correct, we are experiencing a lot of undeliverable mail so please check. Please contact Ian, Kendall, Peter or Cameron for help.
New members please register your details on the CTS site to ensure that you receive the news and updates.
The new site is working excellently and invite you to post your experiences in the forum or main web area. Send PDF files and major articles to nutech@tpg.com if you need assistance to upload.
___________________________________________________________________________
Next Meeting – Tuesday – October 6th
Address details – Please note
MOUNT WAVERLEY COMMUNITY CENTRE
(CNR of STEPHENSONS RD AND MILLER CRES)
"The Craft room at the East end nearest the main road"
47 MILLER CRESCENT
MOUNT WAVERLEY
VIC 3149
Doors open at 7.00pm for a 7.30 commencement.

Start Time: 7:30
End Time: 10.45 pm (Hall vacated by 11:00pm)
Entry: $8:00 Members $5.00 Concession Members
$12.00 Non Members $10.00 Non Members Concession

New Member – $30 – $15 Concession – includes First Entry Free
__________________________AGENDA______________________________
Welcome to the October News Letter and agenda.
Peter Campbell – Chief Technical adviser – Peter will update on all his latest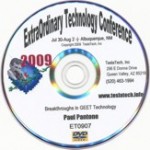 PLASMA HIGH MILEAGE FUEL SYSTEM IS HERE?
SPECIAL DVD SHOWING – Paul Pantone has been released from Jail and gave a very good address at the Extra-ordinary Science Conference in the USA recently. Much research has been carried out in Europe and you can down load GEET_fuel_procesor_here (147 PAGES) from the Panacea University. We believe there is now enough detail in the information to give it a serious go. We can see a common thread in all of these kinds of technologies, such as the Joe Cell, The Rodin Coil and other Cells that have actually run a vehicle. It is important to see this video and the other lecture by Moray B King which we propose to show for the November Meeting.
I am told by Paul Pantone's Australian agent that GEET Schools will be held here in Australia next year. We will keep you posted on any future developments but the progress in the GEET Technology does seem to have developed to an exciting level.
We do have some funds in the kitty allocated for the construction of the GEET.
THE GADGET – MAN GROOVE – We had Gary Clancy introduce us to the Gadget-man Groove where by a considerable improvement to power and economy can be achieved by altering the air flow in the throttle body of the carbie, or injection system. I have done two mods and with good success. If anyone wnats to try it out please bring your throttle body and I am happy to do a mod for you so that we can compile some conclusive results. I will report on this at the meeting
Cameron Ashton – Will update us on the progress of the 'Community Cell' which we can call the 'WHOOPER CELL'. In the light of the lecture by Moray B King it seems the direction we need to go in, is to develop serious pulse circuits. Open for discussion and ideas.
Cameron has been busy building a Rodin coil and is able to confirm some claims.
We now have a good range of test equipment at our disposal and need more folk prepared to take the initiative and get involved in projects. We welcome you so please come and join us.
*********************************************************************************************

If you have a DVD or video (on topic) that you would like to donate to the library then please see Dave at the door.
**Please bring your pet projects for display and enjoy the communion of other like minded experimenters.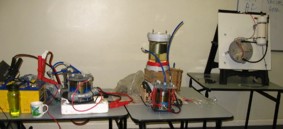 Ian Hacon…Secretary nutech@tpg.com.au
If you would like to contribute to the meeting for a segment presentation please contact
Cameron 90388546 (Engin) or Ian on 90176123 (Engin) or 94572814

Guests Welcome!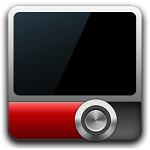 Video on 'How to Add a Pos