Venue: – Alvie Hall – June meeting
ALVIE HALL
Corner of High Street Road and Alvie Road
Mt Waverley, Victoria. 3149
_____________________________________________________________________________
style="text-align: left;">
Association for Climate Technology Solutions
All members and Associates – please register your details on the CTS site to ensure that you receive the news and updates.The Web Site is for anyone, anywhere to use and share your insights.
______________________________________________________________________________
Next Meeting – Tuesday – July 6th
Doors open at 7.00pm for a 7.30 commencement.
Start Time: 7:30 End Time: 10.45 pm (Hall vacated by 11:00pm)
Entry: $8:00 Members $5.00 Concession Members
$12.00 Non Members $10.00 Non Members Concession
New Member – $30 – $15 Concession – includes First Entry Free
______________________AGENDA______________________
Welcome to the July News Letter and agenda
August: AGM. All nominations welcome
Guest Speaker:

Nicholas Mann – The Zeitgeist Movement

The Zeitgeist Movement is not a political movement. It does not recognize nations, governments, races, religions, creeds or class. Our understandings conclude that these are false, outdated distinctions which are far from positive factors for true collective human growth and potential. Their basis is in power division and stratification, not unity and equality, which is our goal. While it is important to understand that everything in life is a natural progression, we must also acknowledge the reality that the human species has the ability to drastically slow and paralyze progress, through social structures which are out of date, dogmatic, and hence out of line with nature itself. The world you see today, full of war, corruption, elitism, pollution, poverty, epidemic disease, human rights abuses, inequality and crime is the result of this paralysis.
This movement is about awareness, in avocation of a fluid evolutionary progress, both personal, social, technological and spiritual. It recognizes that the human species is on a natural path for unification, derived from a communal acknowledgment of fundamental and near empirical understandings of how nature works and how we as humans fit into/are a part of this universal unfolding we call life. While this path does exist, it is unfortunately hindered and not recognized by the great majority of humans, who continue to perpetuate outdated and hence degenerative modes of conduct and association. It is this intellectual irrelevancy which the Zeitgeist Movement hopes to overcome through education and social action.
There will be plenty of time for questions and discussion.
BRIAN BAYLISS: Brian has been very busy with a Magnet Motor Generator System and has made some excellent progress in proof of concept. His system could be used as an integral part of a Solar Wind system or possibly as a stand alone unit in its final development. We look forward to a brief over view of this exciting new development.- Possibly more updates this month

CAMERON ASHTON: Cameron has completed his twin cell unit that is expected to produce around 15 litres per min. This cell will be a wonderful asset for future research with a variety of fuel systems. Full update.

The new cell will be on show and Cameron will update us on his developments.
We have a fantastic night in store and a truly unique group of interesting people. Please invite your friends to make it even more special.
********************************************************************************
ALL are welcome to report on latest experiments. Please bring your hardware for display if you wish.
We now have a good range of test equipment at our disposal for members to use for their research projects. We welcome you so please come and join us.
*********************************************************************************************
If you have a DVD or video (on topic) that you would like to donate to the library then please see Dave at the door.
**Please bring your pet projects for display and enjoy the communion of other like minded experimenters.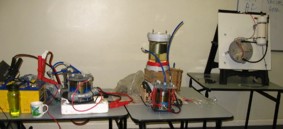 Ian Hacon…Secretary nutech@tpg.com.au
If you would like to contribute to the meeting for a segment presentation please contact
Cameron 90388546 (Engin) or Ian on 90176123 (Engin) or 94572814
Guests Welcome!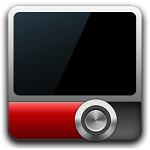 Video on 'How to Add a Post