Venue: – Alvie Hall – June meeting
ALVIE HALL
Corner of High Street Road and Alvie Road
Mt Waverley, Victoria. 3149
_____________________________________________________________________________
style="text-align: left;">
Association for Climate Technology Solutions
All members and Associates – please register your details on the CTS site to ensure that you receive the news and updates.The Web Site is for anyone, anywhere to use and share your insights.
______________________________________________________________________________
Next Meeting – Tuesday – June 1st
Doors open at 7.00pm for a 7.30 commencement.
Start Time: 7:30 End Time: 10.45 pm (Hall vacated by 11:00pm)
Entry: $8:00 Members $5.00 Concession Members
$12.00 Non Members $10.00 Non Members Concession
New Member – $30 – $15 Concession – includes First Entry Free
______________________AGENDA______________________
Welcome to the June News Letter and agenda
Guest Speaker: Retired Professor – Ian Bates.
Ian Bates is Technical Manager for Technique Solar Limited Australia, who are in the process
of commercializing a breakthrough solar system which was developed at RMIT University
Australia. Ian joined Technique Solar in September 2009.
Since 2002, Ian was Professor of Microtechnology and Director of the AECM Microtechnology
Systems Centre at RMIT University, which carried out commercial MEMS (Micro – Electro –
Mechanical – Systems) research funded by industry.
Ian had joined RMIT in 1989 and became Professor of Electrical Engineering and Associate
Dean (Research and Development). He provided leadership in the development of R&D
Programs in the Faculty of Engineering for the newly proclaimed RMIT University and, also
led the establishment of industry aligned engineering commercial R&D projects and offshore
collaboration, particularly in S E Asia.
Prior to 1989, Ian had been employed by the State Electricity Commission Victoria (SECV)
since his graduation. In his SECV career, Ian progressed to the position of General Manager
Transmission, with responsibilities for the planning, design, construction and the control and operation of the statewide power transmission network and hydro electric power stations.
Ian will speak on the research leading to development of the Technique Solar Module (TSM)
and on the progress to its commercialization. The TSM has achieved a solar energy conversion efficiency in excess of 50% and is capable of supplying solar electrical and heat energy to households, commerce and industry, at a price competitive with power grid delivered energy.
There will be plenty of time for questions and discussion.
PETER CAMPBELL: ' THIS IS IT' GOODBYE…Well maybe… he is not quite sure but just incase it would be good to give Peter a suitable send off with our heart felt gratitrude for his excellent input to our meetings. We will miss him but with the Net it is a very small world so he will be on line for all those who would like to communicate with him and of course we have the Forum facitily on our own CTS site.
Peter will have a few things to report on the energy front which we look forward to with great interest.
BRIAN BAYLISS: Brian has been very busy with a Magnet Motor Generator System and has made some excellent progress in proof of concept. His system could be used as an integral part of a Solar Wind system or possibly as a stand alone unit in its final development. We look forward to a brief over view of this exciting new development.
CAMERON ASHTON: Cameron has produced the mother of all cells which is exciting news. This is BIG and we look forward to the testing of this cell. Cameron has been prolific in his cell developments and as great inspiration to us all. It is a long journey to get to a system that will be commercially viable and indeed not as easy as many of us would like to thing.
The new cell will be on show and Cameron will update us on his developments.
We have afantastic night in store and a truly unique group of interesting people. Please invite your friends to make it even more special.
********************************************************************************
ALL are welcome to report on latest experiments. Please bring your hardware for display if you wish.
We now have a good range of test equipment at our disposal for members to use for their research projects. We welcome you so please come and join us.
*********************************************************************************************
If you have a DVD or video (on topic) that you would like to donate to the library then please see Dave at the door.
**Please bring your pet projects for display and enjoy the communion of other like minded experimenters.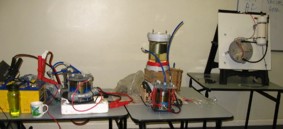 Ian Hacon…Secretary nutech@tpg.com.au
If you would like to contribute to the meeting for a segment presentation please contact
Cameron 90388546 (Engin) or Ian on 90176123 (Engin) or 94572814
Guests Welcome!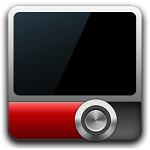 Video on 'How to Add a Post